In conversations concerning American history, it's common for discussions to revolve around the war efforts of colonial men. After all, the Founding Fathers were leading the effort and the notion that men should work while women stay home was still in full effect. Unfortunately, it's also common for discussions to become wholly singular, marginalizing the efforts of other types of people in the revolution. Today's blog post serves to spotlight the public relations efforts of a significant, yet under-recognized sector of American colonial society: women.
Girls were not permitted into schooling during colonial times, causing women to lag behind men in formal education. A young Mercy Otis Warren, however, was undeterred, determined to learn; she sat in on her older brother's classes and tutoring sessions, eventually leading to an interested local reverend investing some of his money to fund an educational program for her.
Warren would grow up to become a famous writer who would write numerous books and plays that criticized society and government officials (one of which even predicted the American Revolution) and express her opinions on matters such as early feminism and war. Warren's writing became so influential that the Founding Fathers used her writing to guide their policies and actions. President Jefferson, in particular, admired her so much that he ordered advanced copies of her final book "History of the Rise, Progress, and Termination of the American Revolution" for his entire cabinet and himself.
Despite being English, Esther de Berdt Reed played an incredible role in forwarding team America in the revolutionary war. After moving to the colonies, Reed founded the Ladies Association of Philadelphia, a charitable women's organization that raised more than $300,000 for the war effort through door-to-door marketing. While General George Washington asked her to use the money to buy military supplies for the troops, Reed refused and instead purchased linen to make clothes for the soldiers.
Reed was also an early feminist who published essays about women in the war effort and made contributions to "The Sentiments of an American Women," a strong critique proclaiming equality between men and women in terms of American patriotism. Reed worked hard to improve the image of women in "men's matters" and drive women to be a part of the revolution.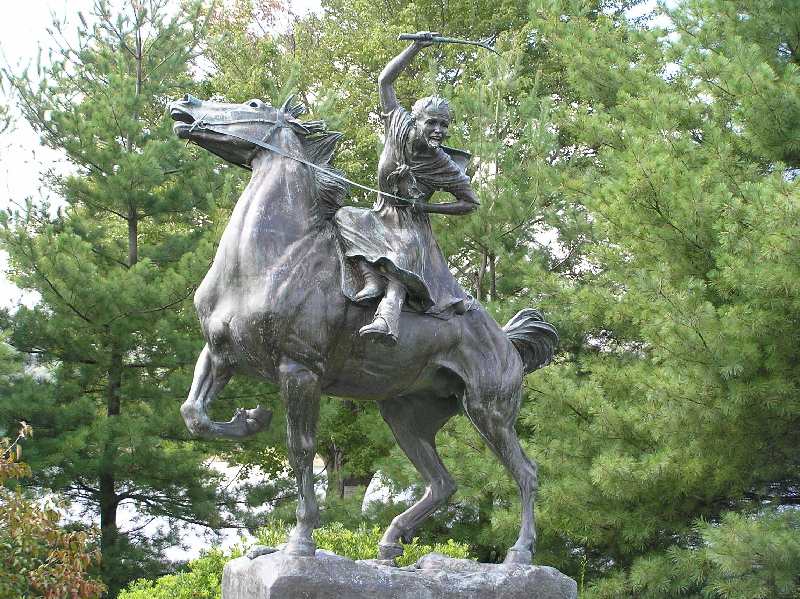 In a similar quest to Paul Revere, 16-year old Sybil Ludington rode through the night to warn minutemen in Putnam county, New York, that the British were coming. Unlike Revere, Ludington completed her quest and made it home safely, traveling over 40 miles with her horse in the process. Ludington acted as an early purveyor of communication systems when there was no time for letters and no phones/telegrams/email in existence. Without her "midnight ride," her father General Henry Ludington may not have led a successful defense against the British that night.